Many CIVILIAN CRAVATS. The long cloth civilian cravats that Rob Hodge sports in the front image on Confederates In The Attic. Can be made of Brown Polished Cotton. Hand sewn button hole, and period bone button. Comes with instructions on how to tie it. $20 plus $3.50 shipping.
Issue Shirt Kits - For all you "Non-regulation" size people who want a project to do this winter. Custom cut to fit your chest and neck sizes. Kits come with all textile parts ready to assemble, 3 paper back tin buttons, instructions, and a spool of natural linen thread. $60 plus $3.50 for shipping.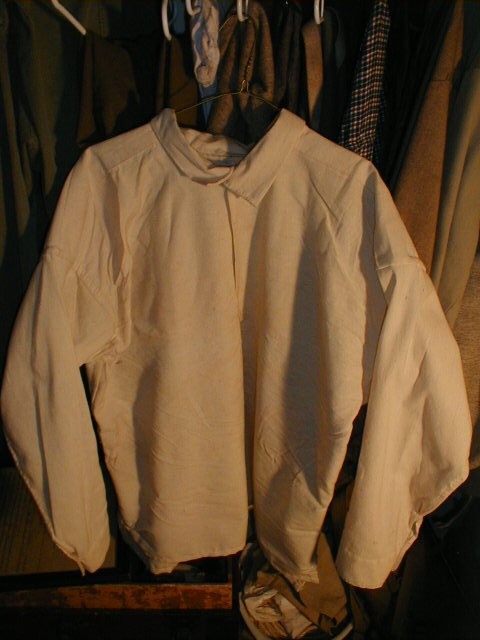 If constructed properly, this is how the issue shirt kits come out.

How to Order
Email me direct to inquire about product in question and I will reply to you within the day.
Matt Caldwell
Mcaldwell@woh.rr.com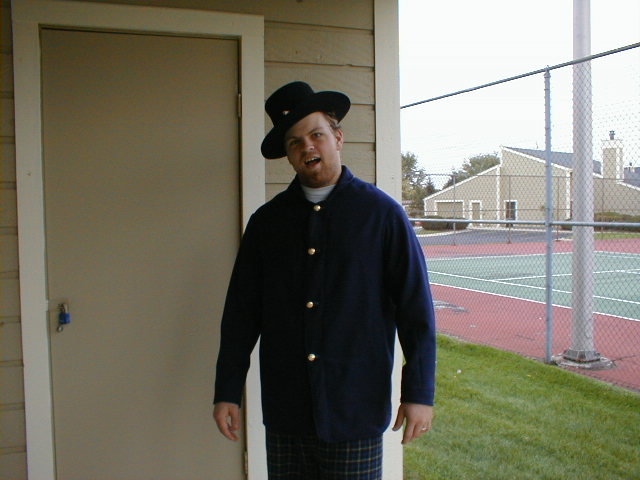 This coat was made for Jerry Ulman and is one of the County Cloth Jackets we made in the past.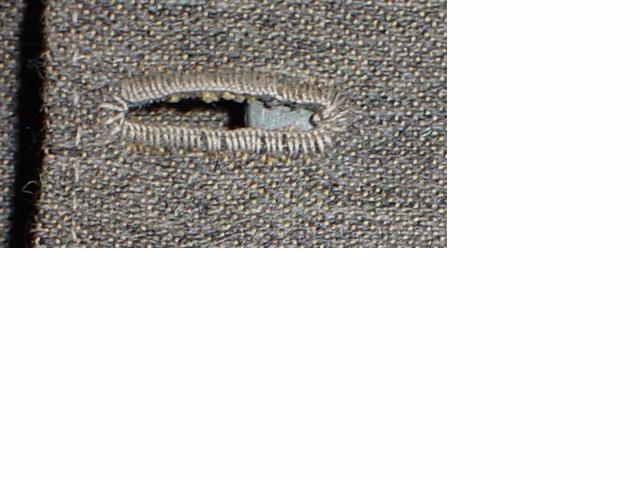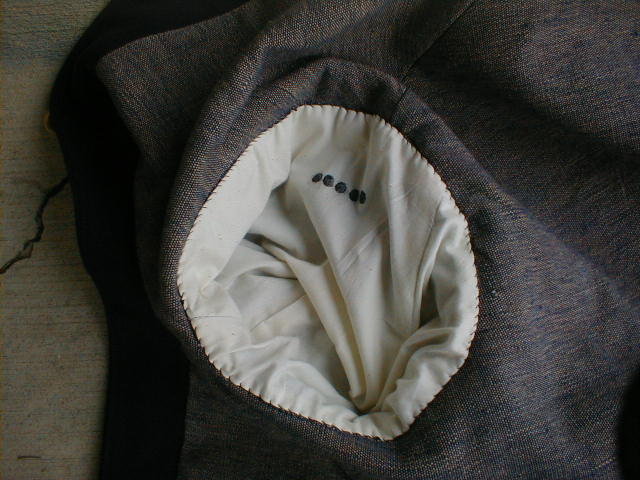 Standard sleeve lining attachment. Stiches are tight and small as always. Note the early dot style markings.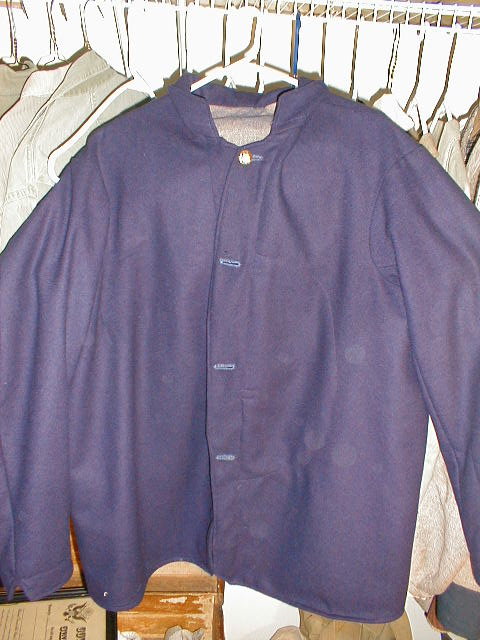 The front of our JT Martin sack coat.